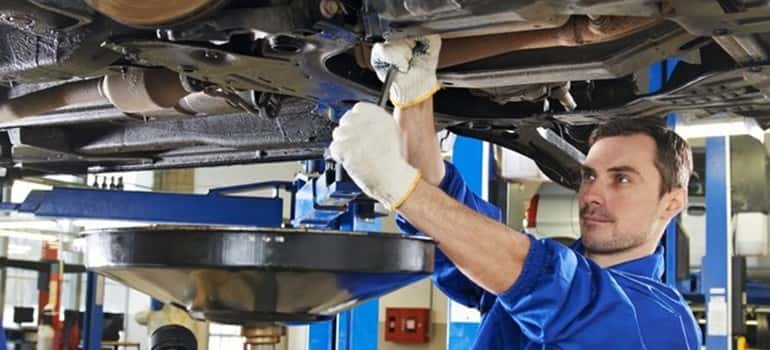 Schedule Service Service Specials
Vin Devers Autohaus: Premium Sprinter Service in Sylvania
When it comes to quality Sprinter service, Sylvania drivers trust Vin Devers Autohaus. We know that no one has time in their busy schedule for auto troubles, so we do everything we can to fix your Sprinter quickly and accurately. Our goal is to get you back on the road and back to your life as fast as possible. We are conveniently located in Sylvania. If you are driving from U.S. 23, turn onto Monroe Street and look for us on our left. We are located between Skelly Road and Whiteford Road. With our fast service, close location, and incredible results, there's no reason to leave town for Sprinter service.
Services Offered
Vin Devers Autohaus offers a wide variety of services to bring out the best in your Sprinter. Whether you need a standard oil change or more extensive repairs, our technicians have the expertise and passion to get the job done with impeccable results.  We even offer service specials for Sprinters to save you extra money. Here are a few of our most popular services:
Lube, oil, and filter change
Clean filter box
Engine tune-up
Multipoint inspection
Parts and Sprinter Tires
Vin Devers Autohaus makes no compromises when it comes to quality. We use top-notch auto parts and can special order anything that you need. We can even install your parts for you. If you're searching for tires, we have genuine Mercedes-Benz approved tires for your Sprinter. Tell us your make and model, and our certified service mechanics will match your vehicle with the appropriate tires. Our approved tires ensure that your Sprinter has all the handling, stability, and traction that Mercedes-Benz intended. Bring out the full potential of your Sprinter with our premium tires.
Experience Quality Service Today
For quality Sprinter service in the Sylvania area, you can depend on Vin Devers Autohaus. Between our cutting edge facility, expert technicians, and premium parts, you are in good hands at our dealership. We are located right here in Sylvania, and setting up an appointment is simple. Book your Sprinter service online, or call us at (888) 219-7637. We look forward to bringing out the best in your vehicle!