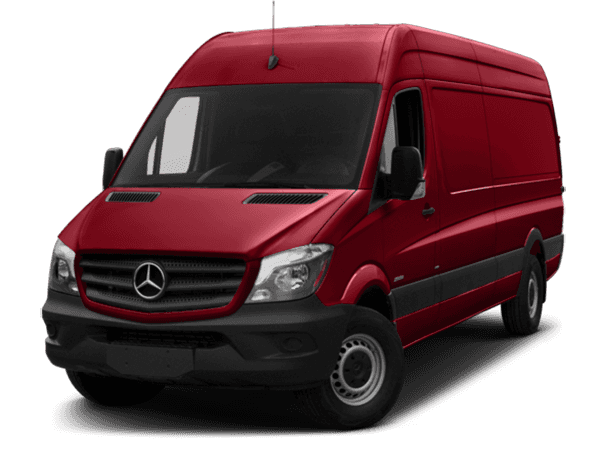 Sprinter
Promaster
Mercedes-Benz Sprinter vs. Ram Promaster
Performance
Between the Sprinter vs. Ram Promaster, both share some similarities. Both models are popular cargo vans with space for two passengers, a slew of safety features, and payloads of well over 3,000 pounds. But, the Mercedes-Benz Sprinter has the edge when it comes to performance. While the Ram Promaster uses a traditional 3.6L V6 unleaded gas engine, the Sprinter utilizes modern diesel technology with its 3.0L V6. Diesel power allows the Sprinter to generate incredible amounts of torque – 325 lb-ft in total, compared to just 260 lb-ft from the Promaster! Diesel engines have gained in popularity due to exceptional fuel economy and long-lasting performance, so why not step into the future with the Mercedes-Benz Sprinter?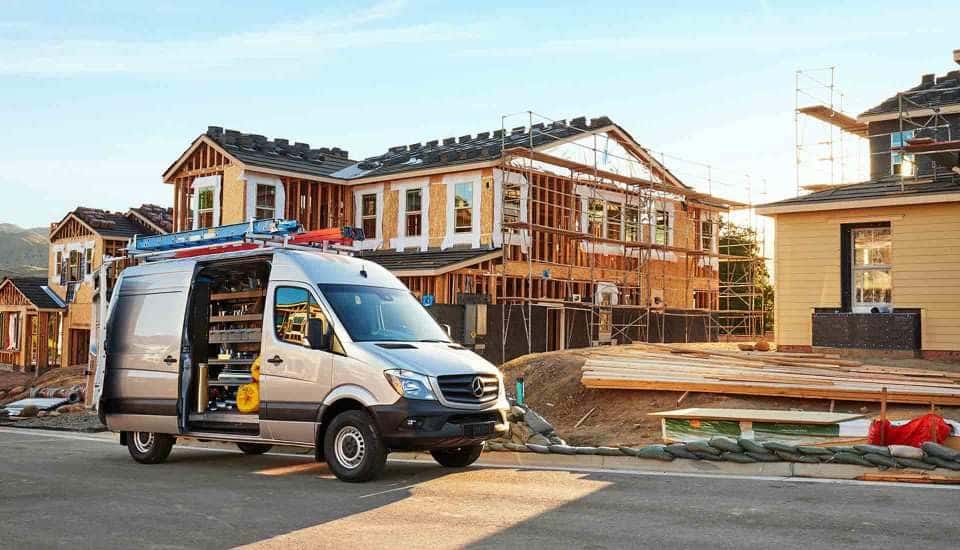 Features
Cargo vans aren't just for utility. Sure, both vehicles are packed with space, but which offers the nicer driving experience? You can count on Mercedes-Benz to offer a hint of luxury in any vehicle from their lineup – and the Sprinter is no exception. Both vehicles are equipped with standards like airbags, anti-lock brakes, three-point seatbelts, and a Tire Pressure Monitoring System. But, Mercedes-Benz goes above and beyond with its superior options. Consider adding a light and rain sensor, or upgrade to Bi-xenon headlamps with the Add Light Cornering system for precise driving. Do you drive in inclement weather often? Add options like a heated windshield, a Headlamp Cleaning System, or a set of Mud & Snow Tires. You won't find any of these options on the Ram Promaster.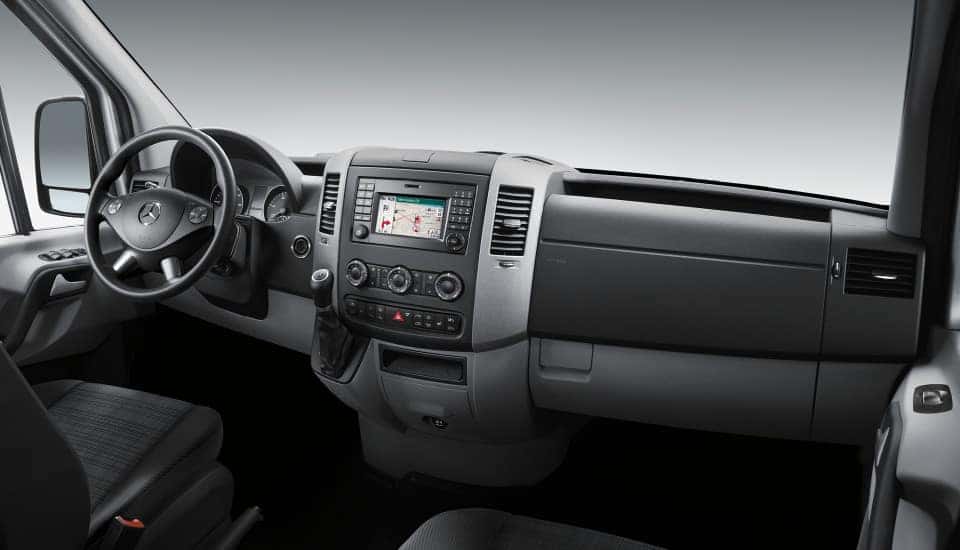 Find Your Next Cargo Van at Vin Devers
Now that you've looked a little deeper into the Mercedes-Benz Sprinter vs. Ram Promaster, we think the difference is clear. The Sprinter is expertly engineered with the best of modern diesel technology, and its superior performance reflects that. Plus, it's bursting with upscale features that the Promaster just can't touch. The Sprinter regular bests competition like the Ram Promaster and the Ford Transit, so why look anywhere else for your next cargo van? Head to Vin Devers Autohaus of Sylvania to see this beauty in person, and we're sure the Sprinter will win you over! In fact, we have a great selection of Sprinter vans under $50,000 in our inventory today.