OPTI-COAT Optimum Pro Coatings – Ultimate Protection for all Automotive surfaces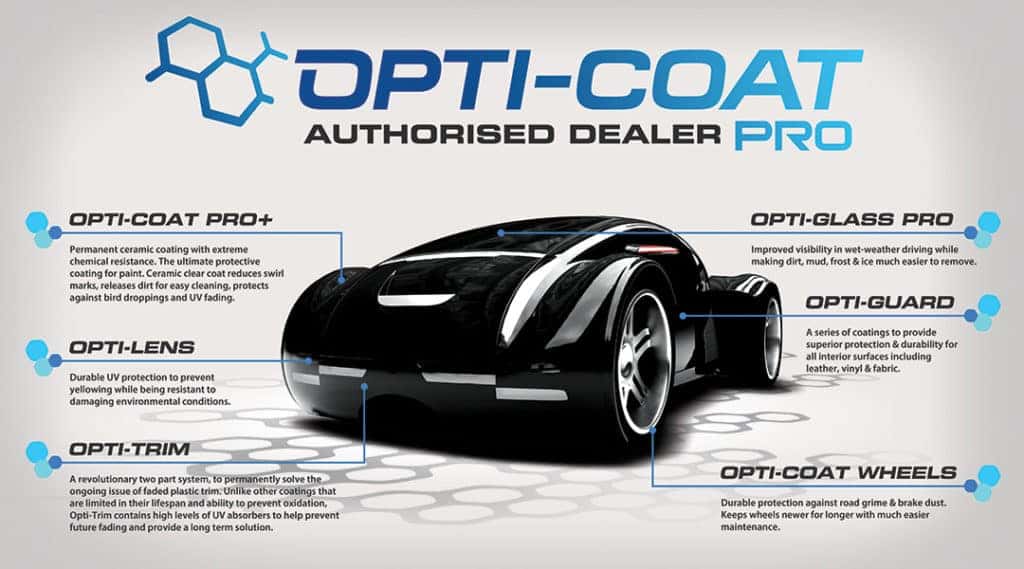 Attention to Detail Auto Care at Vin Devers Autohaus of Sylvania has 2 fully trained and authorised installers for the OPTI-COAT Brand.
What is OPTI-COAT Pro?
Opti-Coat Pro is a ceramic coating that chemically bonds to factory clear coat, providing your vehilce with a permanent protective layer. At approximately 100 times thicker than typical wax and sealant products, Opti-Coat Pro presents a substantial barrier to damage and environmental wear and tear. Opti-Coat Pro features a five year warranty from application date.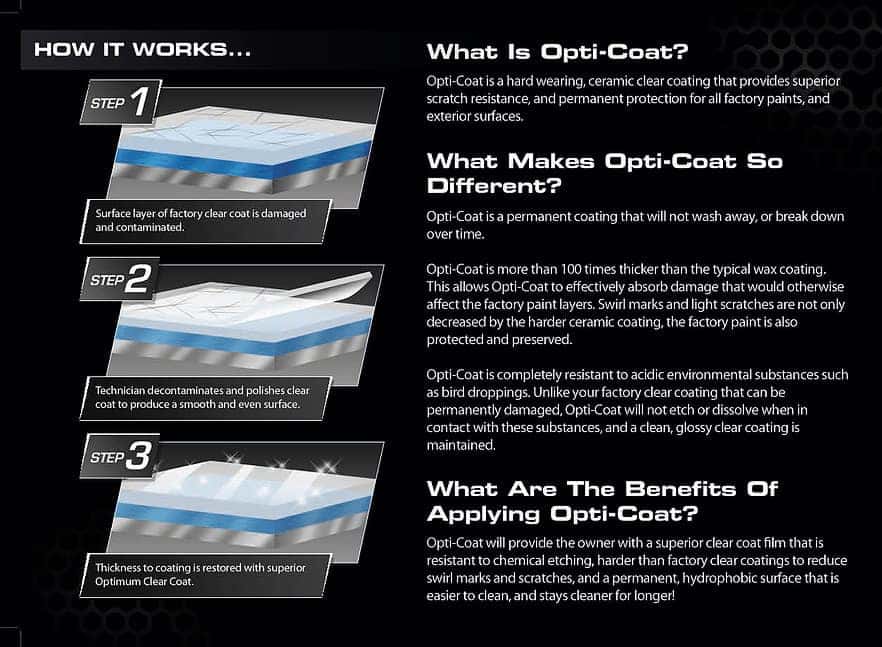 How is OPTI-COAT Pro Different?
Low Maintenance – Never wax your vehicle again!

Permanent – The only way to remove it is by sanding

Hydrophobic – Naturally sheds water and dirt with ease!

Chemically resistant – Stands up to acids and corrosive substances like bird droppings!

Scratch resistant – Rated at 9H hardness

Non-Oxidizing – Locks in the gloss!

UV Protection – Provides advanced protection from extended exposure!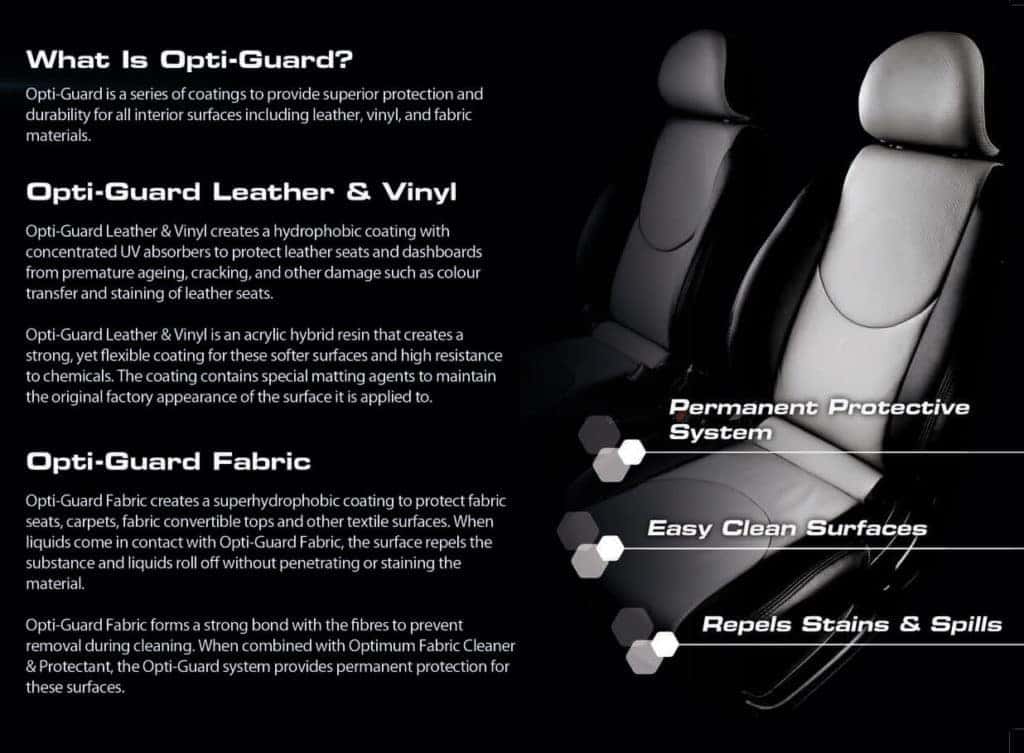 What Is Opti-Guard?
Opti-Guard is a series of coatings to provide superior protection and durability for all interior surfaces including leather, vinyl, and fabric materials.
Opti-Guard Leather & Vinyl
Opti-Guard Leather creates a hydrophobic coating to protect coated leather and vinyl surfaces from premature aging, cracking and other damage such as color transfer and staining.  Opti-Guard Leather is manufactured using a hybrid ceramic and acrylic resins that allows a strong, flexible coating for these softer surfaces with complete protection from UV damage. Opti-Guard Leather is resistant to chemicals providing multi-year protection which is unheard of for leather coatings. It contains special matting agents to maintain the original factory appearance of the surfaces it is applied to.  Apply Opti-Guard Leather to leather seats, vinyl dashboards, leather and vinyl trim pieces for complete protection inside and out. Opti-Guard Leather should not be used on Tanned Leather surfaces.
Opti-Guard Fabric
Opti-Guard Fabric creates a superhydrophobic coating to protect fabric seats, carpets, fabric convertible tops and other textile surfaces. When liquids come in contact with Opti-Guard Fabric, the surface repels the substance and liquids roll off without penetrating or staining the material.
Opti-Guard Fabric forms a strong bond with the fibers to prevent removal during cleaning.
Opti-Guard also carries a five year warranty
Please call 419-824-2385 for pricing