The 2019 Audi A7 Debut Showcases Striking Design, Innovative Tech
The 2019 Audi A7 debut was revealed at the 2018 North American International Auto Show, and the audience was dazzled by the revamped design and revolutionary technology onboard this second generation stunner. The five-door coupe demonstrated not only attention-grabbing looks, but impressive practicality and brand-new technical innovations that heighten any driving experience. Find out the latest about the upcoming A7, and feel free to contact Vin Devers Autohaus to stay up-to-date!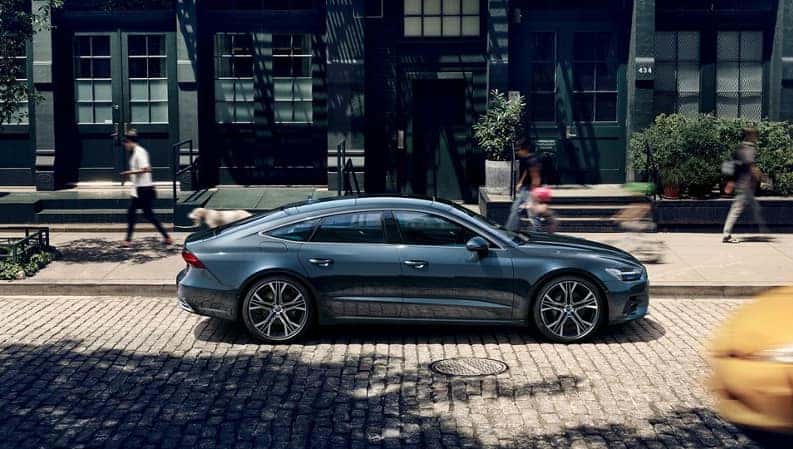 Design
Take just one look at the 2019 Audi A7 exterior, and you'll see why the Audi design team has earned such an impeccable reputation. This five-door coupe is a unique blend of both the sedan and coupe body styles. On the outside, you'll notice the athleticism of the coupe. Between the sculpted lines and the sloping roofline, the sporty vehicle exudes style and sophistication. But get inside the cabin, and you'll see just how practical the 2019 Audi A7 can be. The five-door design allows for better access into the cargo area in the back, and the roomy head and leg room dimensions rival any luxury sedan on the market.
Lighting
Once the night falls, the 2019 Audi A7 really comes to life. The new lighting design creates a bolder, brighter look on the road with a digital light signature – composed of twelve individual lighting segments. This unique design pays homage to binary digits, a nod to the building blocks of Audi technology. Take a look at the back of the vehicle to see the continuous light strip that plays light animations for a more dynamic ride. Inside the cabin, contour lights enhance the curves of the center console and trim, while the Audi quattro badge also casts a glowing light on the instrument panel.
Technology
An Audi wouldn't be an Audi without the top technology, and the 2019 Audi A7 debut showcased a host of advanced features. The most notable of the new features was the MMI touch response system, featured on a dual-display touchscreen. The high-resolution display utilizes both haptic and acoustic feedback, which provides instant feedback while clicking through functions. The fully customizable MMI touch response system was designed to mimic the ease of a smartphone display, and drivers can even set "Favorites" for quick access.