History of the Audi Logo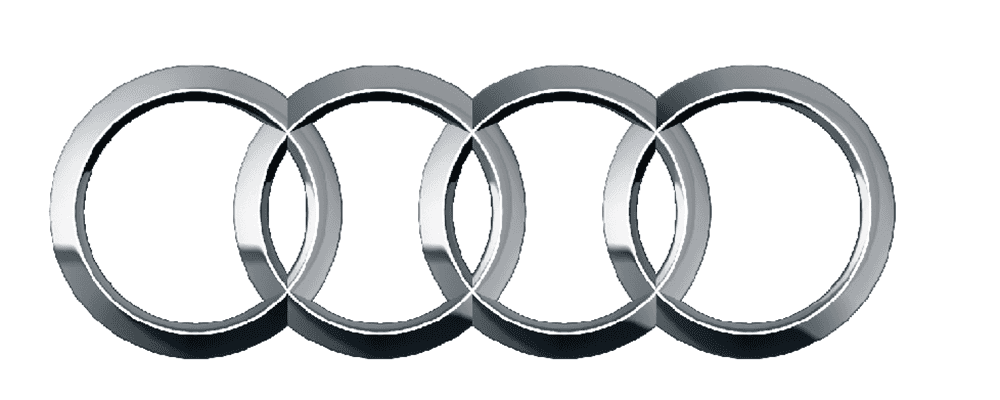 When you think of Audi vehicles, you might think about the world-class engineering or the head-turning designs that have made this luxury brand so popular. But maybe instead, you envision the iconic Audi logo. This simple emblem is instantly recognizable around the world, but what is the Audi logo meaning? You might be surprised by how much history is involved in this minimalist design. Take a deeper look into the Audi brand logo with Vin Devers Autohaus, serving the Maumee and Perrysburg areas.
Early Roots of Audi
Audi may be known as a forward-thinking modern luxury brand, but this legendary brand started way back in 1899 in Germany. At that time, August Horch started the shortly-lived Horch & Cie. in Cologne – but parted ways quickly due to creative differences. Soon after, Horch created a second auto company that would surpass his first efforts tremendously. Seeking a name that would stand out from the crowd, Horch used the Latin translation of his last name to come up with "Audi". The auto manufacturer became a smash hit internationally in just a few years, and the striking name has stuck ever since.
Audi Brand Logo
Now you know about the meaning behind the Audi name, but how did the Audi brand logo come into existence? The four-ring emblem isn't just a sleek design. In 1932, four independent auto manufacturers merged into one giant. The four rings represent each of these brands: Audi, DKW, Horch, and Wanderer. Each brand took a separate segment, with Audi managing deluxe midsize cars and Horch managing luxury vehicles, to create a brand that would dominate the market for decades. The interlocking design of the Audi brand logo represents the unbreakable bond and unity between the four companies. So each vehicle that bears the Audi logo also carries a piece of automotive history with it.


Experience History at Vin Devers Autohaus!
If you're in the Toledo area, stop by Vin Devers Autohaus to experience Audi in person. Whether you're looking for crossovers or all-wheel drive Audi models, our experts would be happy to help you find exactly what you need. As an authorized Audi dealership, we also offer certified Audi service to keep your luxury vehicle in top condition. Contact us with any questions!
More From Vin Devers Autohaus of Sylvania
The 2019 Audi A4 lineup consists of the Premium, Premium Plus, and Prestige trim levels, each offering Toledo drivers two different engine options: 40 TFSI® (2.0T): The 40 TFSI® (2.0T) engine is a 188-hp 2.0L 4-cylinder engine that outputs 236 lb-ft of torque. 45 TFSI® (2.0T): This engine option is also a 2.0L 4-cylinder, but…

The 2019 Audi Q8 is the newest addition to the Audi SUV lineup. From the sporty exterior to the luxurious interior, the Q8 is the SUV you want to be seen in on Sylvania roads. With progressive technology and outstanding performance features, like the capable 335-hp engine, you'll be hard-pressed to find a family SUV…

Mercedes-Benz BlueTEC SUVs: GL320, ML320 and R320 When you think of diesel fuel, do you think of big, loud trucks emitting unpleasant exhaust on the road? This idea is a thing of the past thanks to Mercedes-Benz BlueTEC® Clean Diesel technology. Read on to learn more about the benefits of BlueTEC® and how it…